Find your Products
Find your Suppliers
Find your Sustainable solutions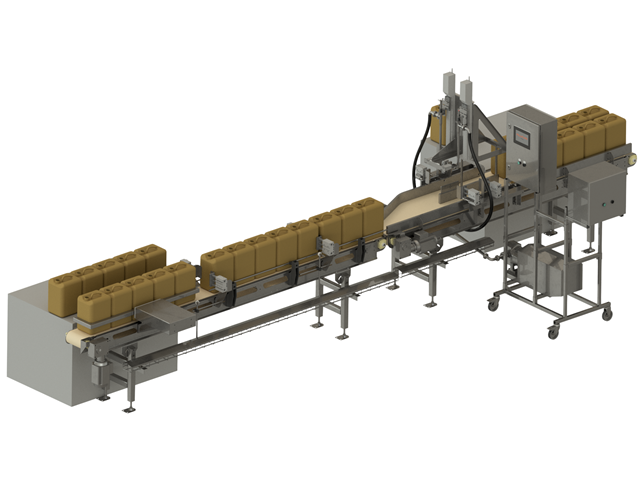 Fillflex™ Production lines
Fillflex can offer complete production lines for filling of all kind of liquid products.
Fully automated line
Maximum production capacity with minimum staffing requirement
Quality-assured production with automated processes
For more than 20 years, we have also helped our customers with the automation of filling processes, including accessories such as conveyor belts, infeed and outfeed tables, encapsulation machines, etc.
Our long experience has given us a successful network of partners, enabling us to offer customised solutions to improve the filling process and also fully automate a line.
Accessories such as these for a Fillflex filling machine are always customised and need to be managed in project form, which includes both project planning and 3-D CAD drawing.
Although ready-made solutions are available for components included in a filling station or a complete line, there is always a need for customisation, layoutdrawings and function-testing.
In addition to a Fillflex filling machine, filling lines usually consist of:
Infeed tables with or without feed automation
Main conveyor with filling and encapsulation station
Labelling and date marking
Outfeed or rotary tables
The project and delivery time for this type of project, including manufacturing, is usually 2 to 3 months. We therefore usually offer budget prices on complete lines to make the customer's decision-making process and planning easier.
Questions regarding complete production lines are always welcome and we are happy to contribute with our long experience.
Contact us for more information: